Got the news last night that Frequency is an official selection of the
Miami Webfest!
Oct 2-5 2014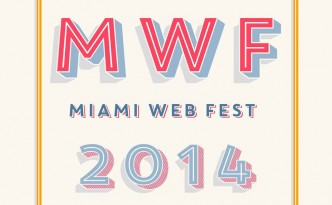 Looks like a road trip is in my future.
Team Frequency is very grateful to the programmers for including us in the first round.
Season 1 EP 10 "Intersect" was our submission.
Check out al lthe of Season 1 and Season 2 on
www.Blip.tv/frequency
Contrats to the other series that made it.
ROUND 1
'
My Lupine Life' By Louis Pine
3some
A Fool's Idea – Presents:
Acting Dead
Authentik
Bad Indian
Bennington Gothique
Bleak: The Web Series
BLOODY JUSTICE: The Killer's Reality Show
Broken At Love
Caledonia
Cap South
Chronicles of Syntax
Claire and Michel
Clutch
Cotto & Frullato (Cook 'n' Blend)
Crew season 2
CTRL.ALT.DEL
CUCKOO
Dating Savannah Love
Desesperados
DeVanity
Dispatches from Gaia
El Tránsito
Enter The Dojo
Esther's Style
Frequency
FUTURE DUCK!
Generación Z / Generation Z
Ghetto Nerd Girl
Ghost Light
Headshots & Breakdowns
HelLA
Horror Hotel
Jared Posts a Personal
Justice Woman
Kill Em All
La Grieta (The Crack)
LARPs: The Series
Les Jaunes
LIBRES
LOST IN LA
Manigances: Notice Rouge
Marriage Pressure Points
Meet The LadyBugs!
Melodrama
Minutesworth
My Olde Roommate
My Super-Overactive Imagination
Nerd of the Dead
Noirhouse
Often Awesome the series
onlineshopdotcom
Our Cultural Center
Out Of Frame
Out of State
Pay Up
Points Of You
Project Hollywood
Rough Cut
Run Away
Saute qui peut!
Second-Hand NY
Seeking
Serenity's End
Shadow Bound
ShadowS the series
Sin Vida Propia
Someone Not There
STILL
SYD2030
The Adventures of Suzy Boon
The Breakup Diaries
The Casting Room
The Curious Cook
The Edge Of Sanity
The Family Closet
The Great Day of the Ugly Ones
The Highwaymen
The Journey of Documentary
The Old Manor
The Pantsless Detective
The Series
The Ushers - A Dark Tale of a Bright Night
The Waiting Room
TOKEN
twenties: the series
Unsinkable: The Race To Recovery
What Do Men Want?
What You Can Do
While Waiting For Godot